Cuz your fans sure do.

It's called lawsuits and strikes and delay after delay after delay.

***triplequadruplesigh***

But you know what?

That's just part of the business you happen to be in.

And I have an idea on how you can make it up to everyone else out here.

Wanna hear what it is?

You can make F'ING SURE THAT "XXX" DOESN'T SUFFER THE SAME F'ING FATE!!!

Do WHATEVER IT TAKES BUDDY!

Because these people get REALLY JUMPY when the release date of one of your films is changed.

You think you can handle that ONE LITTLE THING?

HHHHHHHHHMMMMMMMMM?

Just get it to the theater on time, and everyone out here will be happy!





WELL -- everyone ELSE out here will be happy.

It's a whole 'nother ballgame if you wanna make it up to me.

Because all these people have had to play are reruns of "The Fast and the Furious".

Overandoverandoveragain.

ANDOVERANDOVERANDOVERAGAIN!

And you KNOW how I feel about THAT ONE!!!

Good LORD MAN!

Gonna take a helluva lot to make up for that little stunt.

I DO NOT CARE IF IT IS NOT YOUR FAULT!

If there is one thing you should know about me by now it is the fact that I blame whomever
happens to be handy at the time for whatever problem I am currently faced with.

You're handy.

So you're to blame.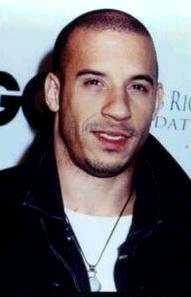 There was a hole in the page.

I couldn't think of anything witty to say.

I put this site together ultra quick.

My brain is complaining.

So I put in a picture.

It's my second favorite picture of Mr. Diesel.

Bet you always wanted to know that, huh?

See, THIS is what happens to the sleep deprived.

So remember to get plenty of sleep, kiddies!

Otherwise you'll end up JUST LIKE TOBYD!!!









If you are at all curious how it can be made up to me then
If you are just really thrilled that you don't know me in real life and want to make
absolutely certain that you nevereverever have to meet me face to face (chicken)
Everyone else please feel free to check out ...