CAN YOU F'ING BELIEVE HE CALLED HIM F'ING "MR. CLEAN" TO HIS F'ING FACE?





I'm still in shock!

I think that the script writer and/or Ben Affleck must be very brave souls indeed!

SO, since they were able to rib the man, and since I am probably going to be SUED ANYWAY for the whole "chicken" thing, I figure I'll just give the man a good ribbing too! What do I possibly have to lose at this point?

Wanna join me?

THINK ABOUT IT! It could be one helluvalottafun to rib a man that is seemingly so perfect!

Seemingly perfect until you really think about the whole "Mr. Clean" reference, that is. At that point you just HAVE to laugh your butt off because it's TRUE! He looks like "Mr. Clean"! AND THAT IS ONE FUNNY IMAGE!

Yeah, "Mr. Clean", you go scrub my kitchen floor!

What, no SMILE?

"Mr. Clean" ALWAYS smiles when HE does my floor!























































SEE?!!!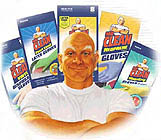 You wanna know what else?

He comes in THREE different scents -- "Lemon Fresh", "Mountain Falls" and "Springtime Fresh".

(Is your scent "fresh", Mr. Diesel, -- and if so, is that a PLEASANT scent?)

GUESS WHAT ELSE?

AND DUDE -- THIS IS THE COOLEST!

"Mr. Clean" has his own ACTION FIGURE.

I SH** YOU NOT!

HE DOES!

And here's the link to prove it!





HONESTLY -- in reality -- what do you think this man is like?

Other than looking like "Mr. Clean", that is.

Do you think he can laugh at himself?

Do you think he's even human?

Do you think he gets food in his teeth? Has bad breath in the morning? Stinks to high heaven? Suffers from jock-itch? Farts? Picks his nose? Scratches his package? Spits giant PHLEGMWADS while working out? (I used to work in a gym and I KNOW JUST HOW MANY PHLEGM WADS a man can spit during one workout session!)

Or do you think he is the rare exception to every rule and doesn't do all that disgusting stuff men do?

Do you think he's perfect?

Myself -- I don't think he's perfect.

Because I wouldn't like him if he was.

And I kinda like this one!

HONESTLY -- I do!!!

I'm giving him a hard time BECAUSE I like him and BECAUSE I respect him. I think he's the sort that can take it. He truly seems like the type to just laugh at the "humanity of it" right along with the rest of us.

Which is why Ben Affleck/Ben Affleck's character was ALLOWED to get away with the "Mr. Clean" comment.

And THAT is why I loved this movie so much.

Because Mr. Vin Diesel was called "Mr. Clean".

And nobody died.





(So maybe that means this guy has a sense of humor after all, huh?)
(And if he maybe has a sense of humor, then maybe I won't get sued for the whole "chicken" thing!)
(Do you think that means I might get my movies and scanner and dvd player?)
(Assuming he's not too chicken to let me and my vicious wit review his movies that is.)





***HEY MR. DIESEL!***

WHEN YOU SEND THE MOVIES AND SCANNER AND DVD PLAYER, WOULD YOU MIND INCLUDING A NEW COMPUTER WITH A MOUSE
THAT HAS A TAIL THAT WORKS? WITH A DSL SETUP? 30G HARD DRIVE? FLAT SCREEN MONITOR? CD-BURNER? DIGITAL CAMERA?
THEN I COULD WATCH THE MOVIES AND PUT A REALLY KILLER REVIEW OF THEM ONLINE FOR EVERYONE IN THE WORLD TO SEE!
THAT WOULD BE SOSOSO COOL IF YOU WOULD DO THAT FOR ME!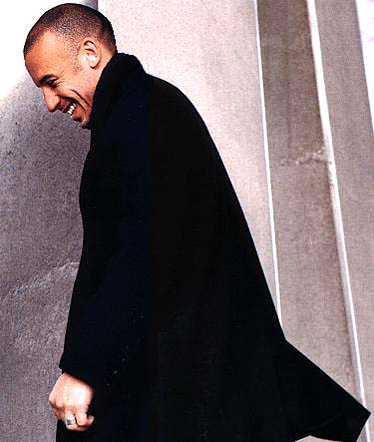 SEE!!! He can LAUGH!!!

AND -- according to that RING -- he needs A LOT OF LAUGHTER because he's MARRIED.

WHEN THE HELL DID HE GET MARRIED?

Or is he just into breaking the "rules" like me?

And I wonder how long it will take for that to turn into "He IS married..."

I've started timing and will definitely post the results once they are in.





HEY -- if you want to see an example of an online rumor REALLY getting out of control
Otherwise, let's go break some rules with




"Boiler Room"
TM & Copyright 2000 New Line Productions, Inc.
All Rights Reserved.