In reality it ended up causing a major Mr. Vin Diesel overload!

I never thought I would say this, but I was mighty sick of "Pitch Black" by the time it was all said and done.

See, I didn't just do it ONE night.

I did it FOUR nights!

Four nights -- IN A ROW!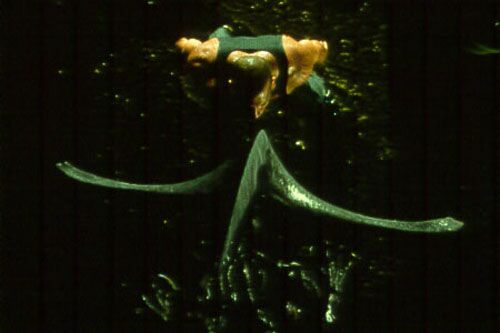 SO PICTURE THIS!

You've got a group of sexually frustrated women that are completely obsessed with Mr. Vin Diesel and they are all locked in a chatroom together with their own copy of "Pitch Black" in their own VCR'S (you catch that Mr. Diesel? VCR'S PLAYING VHS! NOT DVD! SHEESH!). So these sexually frustrated women start watching this flick that stars the online-he-god himself and while they are watching the flick, they "talk" about it in the chat.





***HEY MR. DIESEL!***

Here's a novel idea! Why don't you throw a DVD PLAYER in with "Multi-Facial", "Strays" and the scanner?
OH, MAN I WOULD BE IN HEAVEN IF YOU WOULD DO THAT!





ANYWAY -- I bet you'll never be able to guess what happens to these ladies!

YOU KNOW -- I was married once (and don't mention the ogre if you wanna stay friends) and I actually did attend (and graduate from) college -- so I've pretty much done, seen, heard of -- or just plain heard (being poor necessitates roommates, you know) -- what I THOUGHT was every sexual scenario and perversity possible. Hell, I've got my nipples pierced and even worked in a stripclub (I WAS JUST A WAITRESS, I SWEAR! I NEVER TOOK MY CLOTHES OFF! Well, not for money, anyway...) but DAMN was I ever WRONG to think I knew ANYTHING! Cuz I tell ya, a group of VDFandemoniacs in a state of sexual frenzy caused by the watching of the online-he-god himself PROVED that -- even though I thought I could get nasty -- I didn't know the FIRST F'ING THING ABOUT THE MEANING OF THE WORD! These women put me to SHAME!!! ***TO SHAME I TELL YA!***

And it's all because of Mr. Vin Diesel.

He get's them ALL hot and bothered.

I can't for the life of me figure out WHY.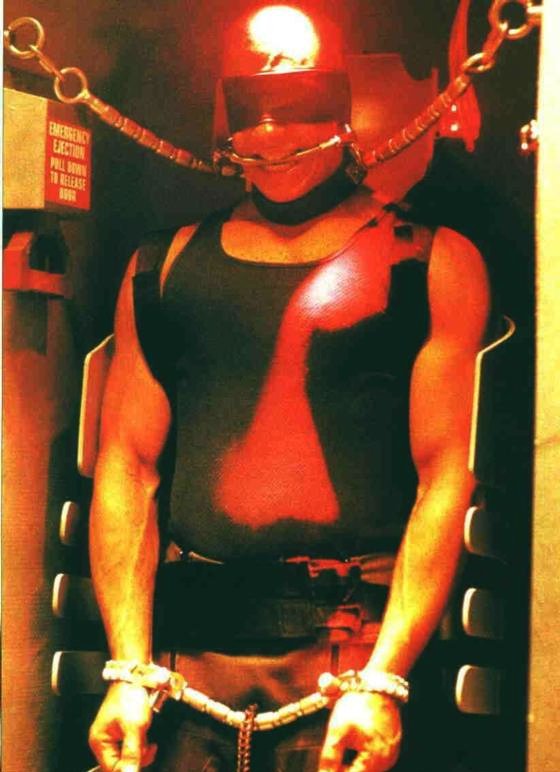 OH YEAH!

That's right!!!

It's that whole TIE-ME-UP-TIE-ME-DOWN thing.

Right. Now I remember.





Are you aware that there are some men out there that are so jealous and so threatened
by Mr. Vin Diesel that they actually FORBID their wives from spending time online?

That blows my f'ing mind.

That's like being jealous of a dream.

Forbid.

The ogre used the phrase "I FORBID IT" once.

Yupyupyup.

Just the once.

Did I mention that I'm divorced?