Remember the scene where The Iron Giant jumps into the lake and the water goes everywhere and the little boy ends up in the top of the tree and he laughs and laughs? That is one of the funniest, cutest scenes I've ever witnessed! That kid's laughter gets me going! Oh, the sound of a childs laughter is a wonderous thing!

That's the great thing about kids, too. Their reality is chock-full of laughter. Actually, it's chock-full of every single emotion known to humankind. All that stops with puberty, of course -- but in the years prior, these small little wonders have a lot to show us adults about what it is to -- well, what it is to FEEL the world around us.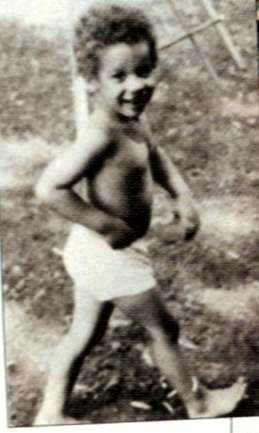 Ya wanna know something incredible?

It was because of THIS MOVIE that I hopped online to find out more about Mr. Vin Diesel.

Wasn't his body, wasn't his brawn, wasn't his bald shiny head.

Wasn't even his voice.

Nope. None of that.

It was just some random interview he gave about this movie. He was saying how his son or daughter will be able to go to school when he/she is five or six years old and they'll be able to say "My dad is 'The Iron Giant'."

And he said -- and this part I remember EXACTLY because of the LOOK on his face when he said it -- he said...



"There's nothing cooler than that."



That just -- struck some chord somewhere.

WHAMMO! I'm online.

Strange, isn't it?

I mean, the man has all the qualities that any woman could possibly want, right? He's a perfect example of the ideal male! He's handsome, he's intelligent, he's RICH and FAMOUS, not to mention the fact that he's got big strong arms, a wonderfully deep voice, GREAT hands, phenomenal butt, beautiful eyes yaddayaddayadda.

Doesn't f'ing matter.

Dime a dozen.

It wasn't until I saw the LOOK on this man's face as he shared his thoughts of bringing joy (and "coolness") to his (as far as I know as yet unborn) child -- it wasn't until THAT MOMENT that the man got my attention.

HOLYMARYMOTHEROFGOD!!!

WHAT IS UP WITH THAT?

DAMN! I think the ogre did more good for me than I'm willing to admit!





***HEY MR. DIESEL!***

When you send the scanner and DVD player and copies of the movies, would you include a copy of that interview?
I would be ETERNALLY grateful.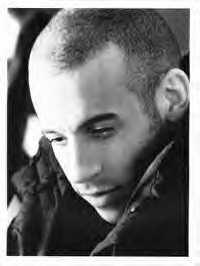 OKEYDOKEYTHEN!!!

I do believe that is quite enough of the oogy stuff for one day, don't you?!

What do you say we get back to the really NEAT things that adults do SO WELL, yes?!

LIKE LYING, CHEATING, AND STEALING!

WOOHOO!




"The Iron Giant"
TM & Copyright 1999 Warner Bros.