Not to mention your taste in furniture -- but that's beside the point.





HEY!!!

Come here!!!

I have a quick question, babe.

Um -- were you THERE when they dressed you?

And if so -- why didn't you STOP THEM?

ROFLMAO!

SH**.

I am gonna have a f'ing BALL with this!

I AM TRULY SORRY ABOUT IT, TOO!

BECAUSE I F'ING LIKE YOU!

REALLY!

I DO!

A LOT!

TRUST ME -- I would NOT be wasting my precious free time on some useless schmuck I didn't like.

I would enjoy NOTHING MORE than to meet you out in the real world.

On my way to the bathroom of course.

Once I exited the bathroom, though, I think -- no wait, nix that -- I KNOW
that you and I would have a f'ing GREAT TIME out on the proverbial town.

Just a laughin' and a dancin' to the wee hours of the morn'.

Or some sh** like that.

And your little chicken butt would have nothing to be afraid of, either.

See, it is one of my VERY FEW RULES IN LIFE TO NEVER take a man's money
or make him bark like a dog until I know him well enough to truly enjoy it.

So there would be NO PRESSURE on you.

Assuming I didn't have to see you naked that is.

Unfortunately, we appear to ALREADY HAVE a problem with my "no-see-him-naked-first-date" requirement.

THROUGH NO FAULT OF MY OWN it has become PAINFULLY CLEAR that I would HAVE TO see you naked.

BECAUSE I WOULD HAVE TO DRESS YOU!

Otherwise I couldn't allow you to be seen in public with me.

And seeing YOU NAKED would DEFINITELY lead to the aforementioned barking situation.





(It's that whole "chicken butt" thing, babe.)
(I would NOT be able to f'ing control myself.)
(You'd be NAKED -- and then you'd be NAKED -- AND BARKING!)
(TRUST ME -- YOU WOULD F'ING DO IT, TOO!!!)
(OHYAF'INGPERVERT!!!)
(SEXSEXSEX!)
(Typical f'ing man!)
(Y'know what?)
(The term "barking" has many different definitions.)
(And if you make a man laugh, he'll do anything you want him too.)
(DON'T YOU CALL ME A F'ING LIAR!)
(I DO TOO KNOW WHAT I'M TALKING ABOUT!)
(NOT ONLY WOULD YOU BE ON ALL FOURS BARKING NAKED, YOU WOULD ALSO BE LAUGHING
SO F'ING HARD WHILE YOU WERE DOING IT THAT HURRICANE STRENGTH FARTS WOULD
SHOOT POISONOUS FLAMING FUMES STRAIGHT OUT OF YOUR LITTLE CHICKEN BUTT THAT
WOULD KILL EVERY LIVING THING WITHIN A TEN-BLOCK RADIUS OF YOUR F'ING HOUSE!)
(NOW GO EAT THOSE F'ING DOGGIE BISCUITS, YA BARKING M'F'ER!)
(SHEEEYIT -- call ME a f'ing liar.)





***I HAVE TO SAY SOMETHING HERE FOLKS***

I'm all trying to finish this page, and I cannot stop laughing at that image!
I have been on THIS part of THIS page for TWO HOURS!
I can't stop thinking of the headlines.



"MASSIVE DIESEL GAS RELEASE POISONS HOLLYWOOD!"



"UNEXPLAINED FOG KEEPS THOUSANDS OF STARS INDOORS!"



"AIR FILTERS AND GAS MASKS SOLD OUT IN CALIFORNIA!"



"METROWEST SPOKESPERSON DENIES ANY INVOLVEMENT IN THE ATTACK!
'METROWEST HAD NOTHING TO DO WITH THIS ARMED RESPONSE!'"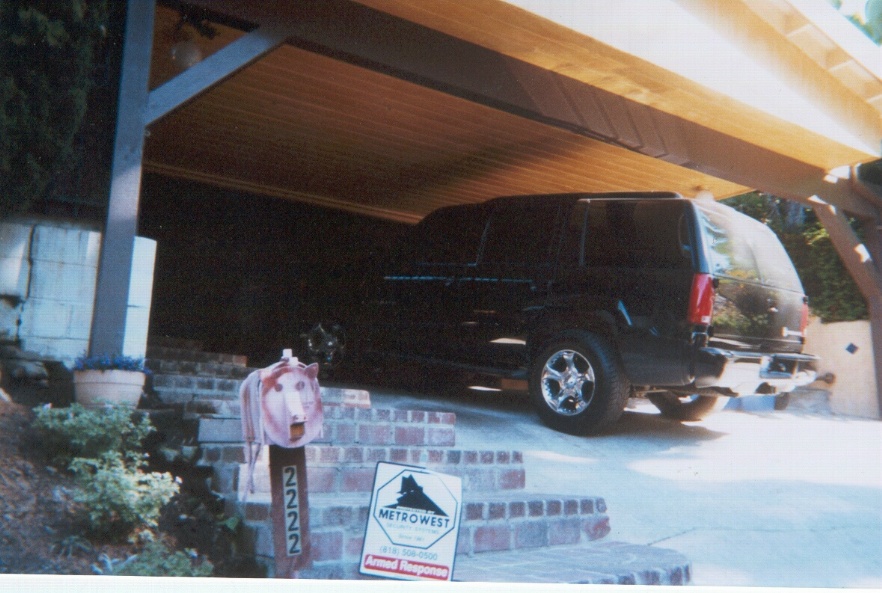 (It is being SAID that this is your home -- as seen from a bus doing a drive-by during their little "Star Homes Tour".)
(JUST DON'T GET OUTTA THE F'ING BUS FOLKS! THEY MEAN IT WHEN THEY SAY ARMED F'ING RESPONSE!)
(Y'know, I was concerned about your mental health when I saw that f'ing outfit.)
(Seeing that f'ing pig just -- SLAMS the lid on that topic, huh?)
(That's a REALLY GOOD THING, by the way.)
(Means we'll get along FAMOUSLY!)
(So to speak.)
(Just don't fart ON me, babe.)
(HEY! A girl's gotta draw the line somewhere!)
(And just what the f' are you doing driving MY VEHICLE?)
(You pop fart holes in my seat covers and you're a dead man!)
(So does being a twin have anything to do with your obvious attraction to the number '2'?)
(Or did your mother make you move in to the house with THAT NUMBER so that you wouldn't forget your own address?)





MANALIVEICAN'TSTOPLAUGHING!!!
Motherf'ingouchouchouch!
My stomach hurts now!
And my poor cheeks will never bounce back!
I'll have this perma f'ing grin tattooed on my face forever!
***YODIESEL!***
I BLAME YOU FOR THIS!
BUT WOW -- I LOVE TO LAUGH!
Don't you?!?
And that is some f'ing FUNNY sh**.
Or funny FARTS rather.
Not sh**.
Although sh** would be f'ing FUNNY too!
(And we normal folk thought the sh** was bad in Hollywood BEFORE!)
(Imagine how deep it would be AFTER!)





***OKEYDOKEYFOLKS!***

***WE ARE NOW GOING TO ATTEMPT TO RETURN YOU TO OUR REGULARY SCHEDULED PROGRAM ALREADY IN PROGRESS***

***IF I CAN REMEMBER HOW TO BREATHE, THAT IS***










NOWWHERETHEF'WASIAGAIN?

OH YES!

TOBYD DRESSING YOU --->>> YOU NAKED --->>> GASEOUS DIESEL EXPULSION --->>> BAD.

All right.

Now I'm back on track.





SO in order for ME to not have to dress YOU, I need to know that you can, in FACT,
dress yourself well enough to NOT attract every f'ing tabloid monkey with a Nikon.

You show up in that outfit up there and your ass is going out SANS TOBYD.

And more power to ya if you manage to pick up some skag while you're galavanting around town in it.

I will thoroughly enjoy reading about it at E!Online.

I don't know about YOU, but I LOVE MY MOTHER!

I do NOT want to be the cause of the heart attack she WOULD HAVE while she was standing in line at the grocery store! She would look over and see MY PICTURE on the cover of the "STAR" or the "ENQUIRER" or WHATEVER -- and in this picture I WOULD BE SITTING NEXT TO YOU WHILE YOU ARE WEARING THAT OUTFIT!

IT WOULD KILL HER, DUDE!

SHE WOULD BE TOO MORTIFIED TO FACE ANYONE EVER AGAIN!





THEREFORE -- I have DECIDED that I am going to just VOLUNTEER MY SERVICES and help
you out with this whole "highly questionable fashion sense" thing you've got going here.

In part because it will save my mother's life.

(NOT TO MENTION the lives of all those poor, unsuspecting souls in Hollywood!)

But also in part because I have nothing else of yours to critique at the moment.





***Hey Mr. Vin!***

St. Martin called you that and I like it. I think it is a nice change.
So I'm swapping "Mr. Diesel" and "Mr. Vin Diesel" for "Mr. Vin".
And I don't give a flying squirrel's nut if you don't like it.
Your feeling's on all this don't f'ing matter, babe.
HEY -- you should have just sent me my stuff!
Then you wouldn't have to go through this.
So you only have yourself to blame.
Cuz payback's are a f'ing bitch.
And this is payback time.
(youdvdlovingfreak)





BUT GUESS WHAT!!!

I'm so f'ing far behind on this damn thing it's SCARY.
That's okay though.
Laura said you all wouldn't mind.
As she put it -- "Look how long his fans have been waiting to see his movies!
I SERIOUSLY DOUBT they'll mind waiting a few extra days to see your site!"
Y'know what babe?
She make's a good point.
IT'LL BE UP AND RUNNING ON MY BIRTHDAY!
Maybe.
I figure you OWE ME ONE since you've NOT SENT ME MY STUFF so I'm just gonna build a site that
MAKES ME ROLL (at your expense of course) and THAT can just be YOUR little birthday gift TO ME!
WOOHOO!!!
And if you don't know when my birthday is -- well then -- I guess
you'll just have to pay attention when you read the next page, huh?