AND GUESS WHO I BLAME FOR MY ITCHY BUTT?



YOU DIESEL!!!



I BLAME YOU!!!



I don't CARE if you had nothing to do with the damn release date being pushed BACK.

And then pushed BACK AGAIN!

AND AGAIN!

AND AGAIN!

It does NOT MATTER!

There are two people in this room -- YOU and ME -- and I KNOW IT'S NOT MY F'ING FAULT!

THEREFORE -- IT MUST BE YOURS!
(ilovethewaymylogicworksinmywarpedlittleuniverse)
Whatever.

Doesn't matter.

It's not like I can't come up with something ELSE to talk about.

Actually, this might be a good time to ask you something that's kinda been on my mind lately.

Don't worry -- it's painless.

Well, it's painless for me to ask it.

Might be a bit uncomfortable for you to answer, though.





HOLY CANOPUS BATMAN!!!

DID YOU JUST FEEL THAT?





Every VDFandemoniac in the world just sat up and went "What is she gonna ASK?"

They figure that I'm in pretty f'ing deep at this point, what with slamming "TFATF" like that.

And -- of course -- there's the whole "chicken" thing.

And THEN I was babbling something about "iamchaosMrDiesel".

No one knows WHAT THE HELL I might do next!

You ever notice how easy it is to watch someone else do something you lack the courage to do yourself?
You get all anxious and tense and flushed and excited and scared and hope they will and hope they won't and the nerves are tweaked to the max and basically you have an adrenaline overload without doing a thing.

IT'S FUN HUH?!!

GOD I LOVE MESSING WITH PEOPLE!!!

I bet they think I'm gonna ask about M.R.

Or maybe the redhead.

Or dancing at that club after having a few beers.

Or SIZE.
(l x w = h, right?)
(goodGODIhopeNOT!!!MOTHERF'INGOWOWOWWWWWW!!!)

Or maybe I'll try to get an answer to the ever popular boxers or briefs debate.

NopeNopeNope.

Nothing that trivial.

Don't care about that.

That's totally unimportant.

You know what I want to ask you about?

The number three.

More specifically, are you afraid of it?




Are you afraid of number three?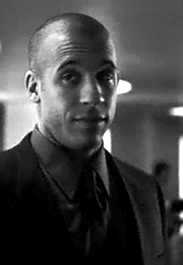 NOW DON'T YOU GIVE ME THAT LOOK UNTIL YOU HEAR ALL THAT I HAVE TO SAY!!!


(YES! -- my mother IS AWARE that I am completely off my rocker!!! HELL -- she helped make me this way!
So you wanna come have dinner with us some time? I promise that it would be a night you won't soon forget!)

(or--yeshereitcomesagain--areyoutoochicken)

However, as the Blarney Stone's gift of gab NEVER wears off, Mr. Diesel, it is literally impossible for me to be anything OTHER THAN long-winded. So you have to sort through a helluva lot more muck in order to really understand the question. I have to go through Egypt in order to get to Florida, if you get what I'm saying.

And I absolutely INSIST on taking you with me!

It's JUST MORE FUN THAT WAY!





So if you're brave enough to crawl through it with me, here is the
If you absolutely despise getting dirty and prefer your life neat and tidy, then here is the
(What can I say? Neat and tidy types piss me off, so I'm gonna make 'em get dirty with the rest of us! Power is so seductive.)




"Knockaround Guys"
TM & Copyright 2001
New Line Productions, Inc.
All Rights Reserved